Appalachian Rancher With Cows
A rancher in the Appalachian mountains feeds his cows at sunrise while a Roan heifer looks on.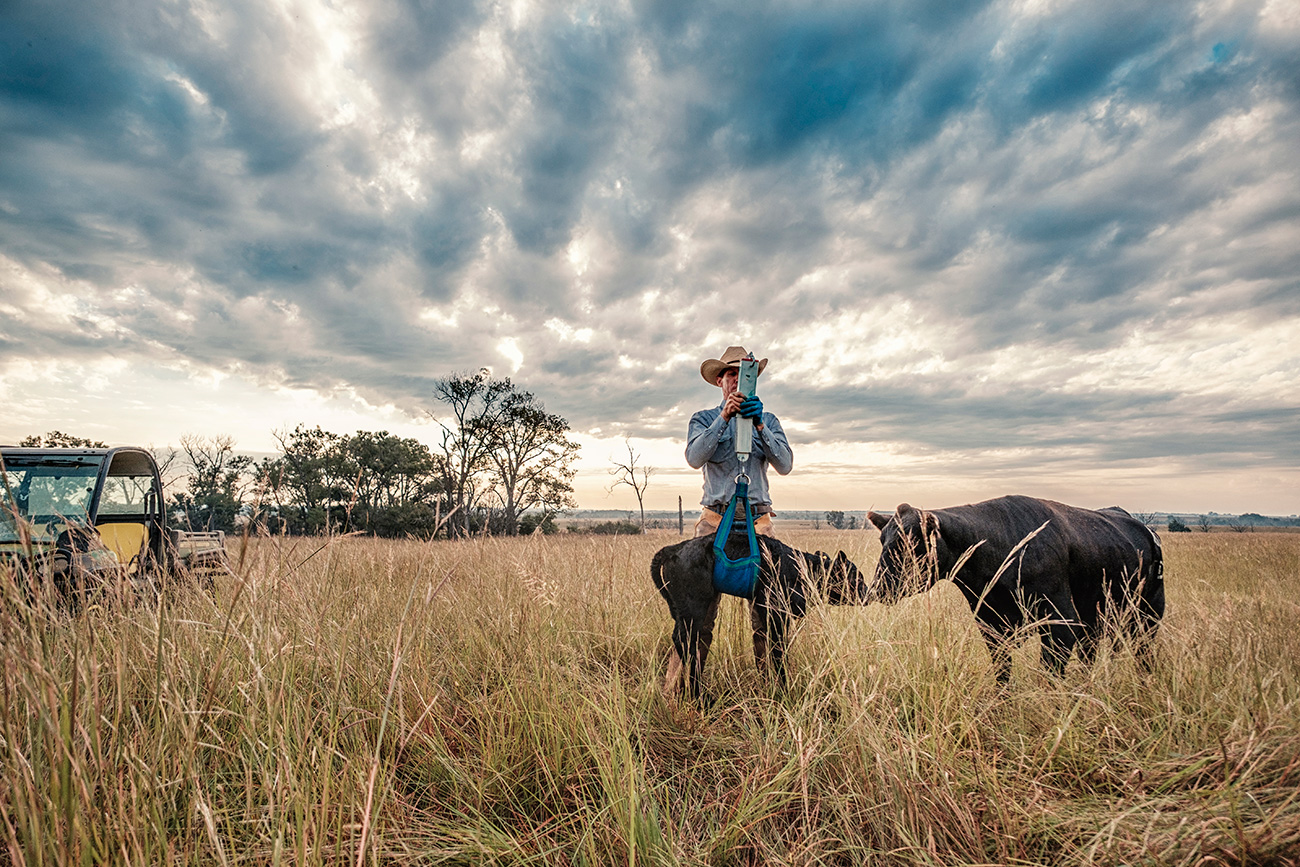 Calving Seasons
A Kansas seedstock producer weighs a newborn Angus calf.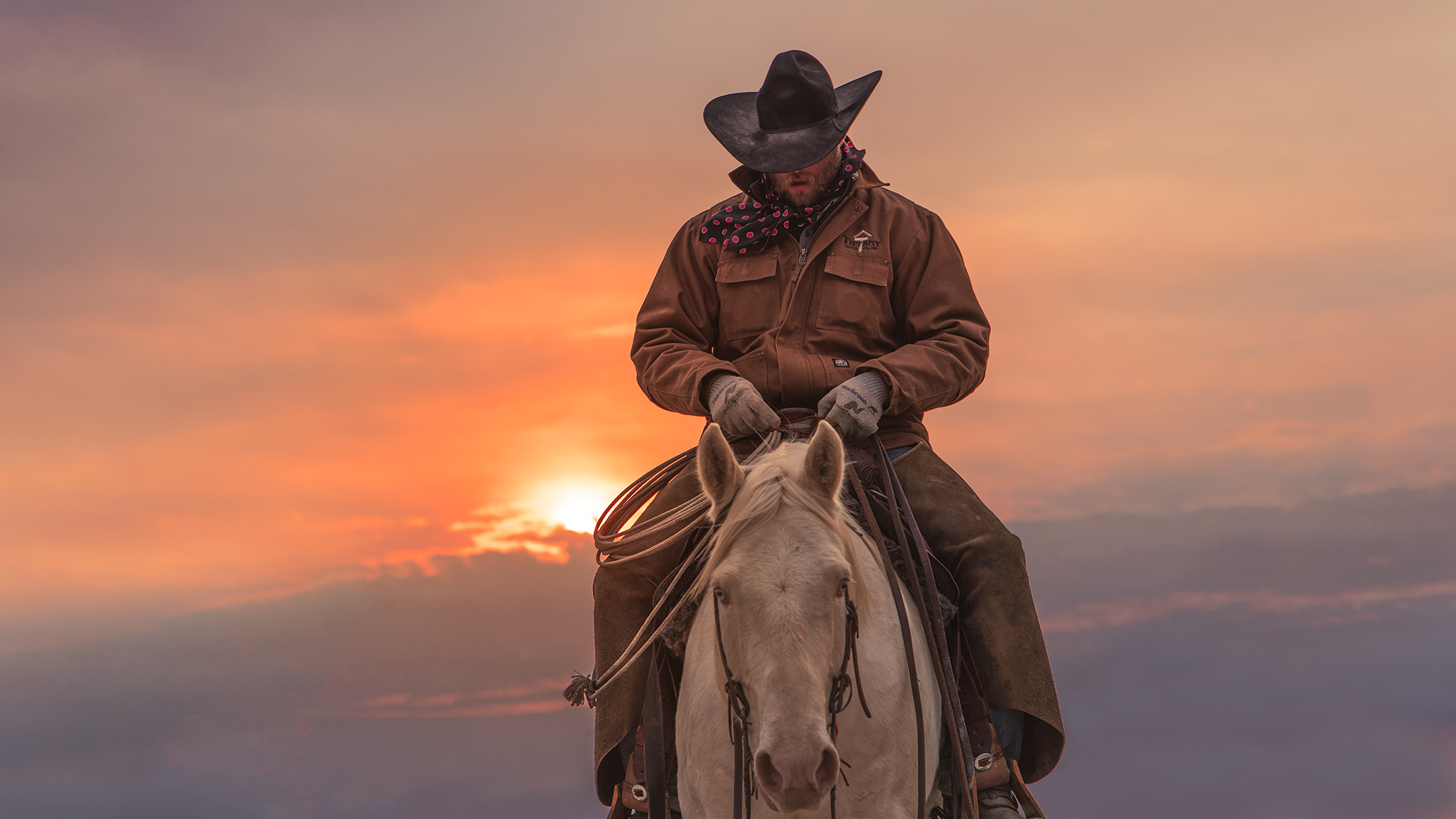 Pen Rider
A Kansas pen rider walks in step with the rising sun as he checks on the cattle.
Tennessee Rancher Fixing Fence
A Tennessee rancher grabs a roll of barbed wire to start mending fence.
A rancher putting feed into UTV Gator
A rancher loads feed buckets into the back of his UTV in his pre-dawn chores.
Saddle Up
A Kansas rancher saddles his horses before heading to grass pastures to check on the Spring cattle.
Cattle grazing the Flint Hills approach at sunset.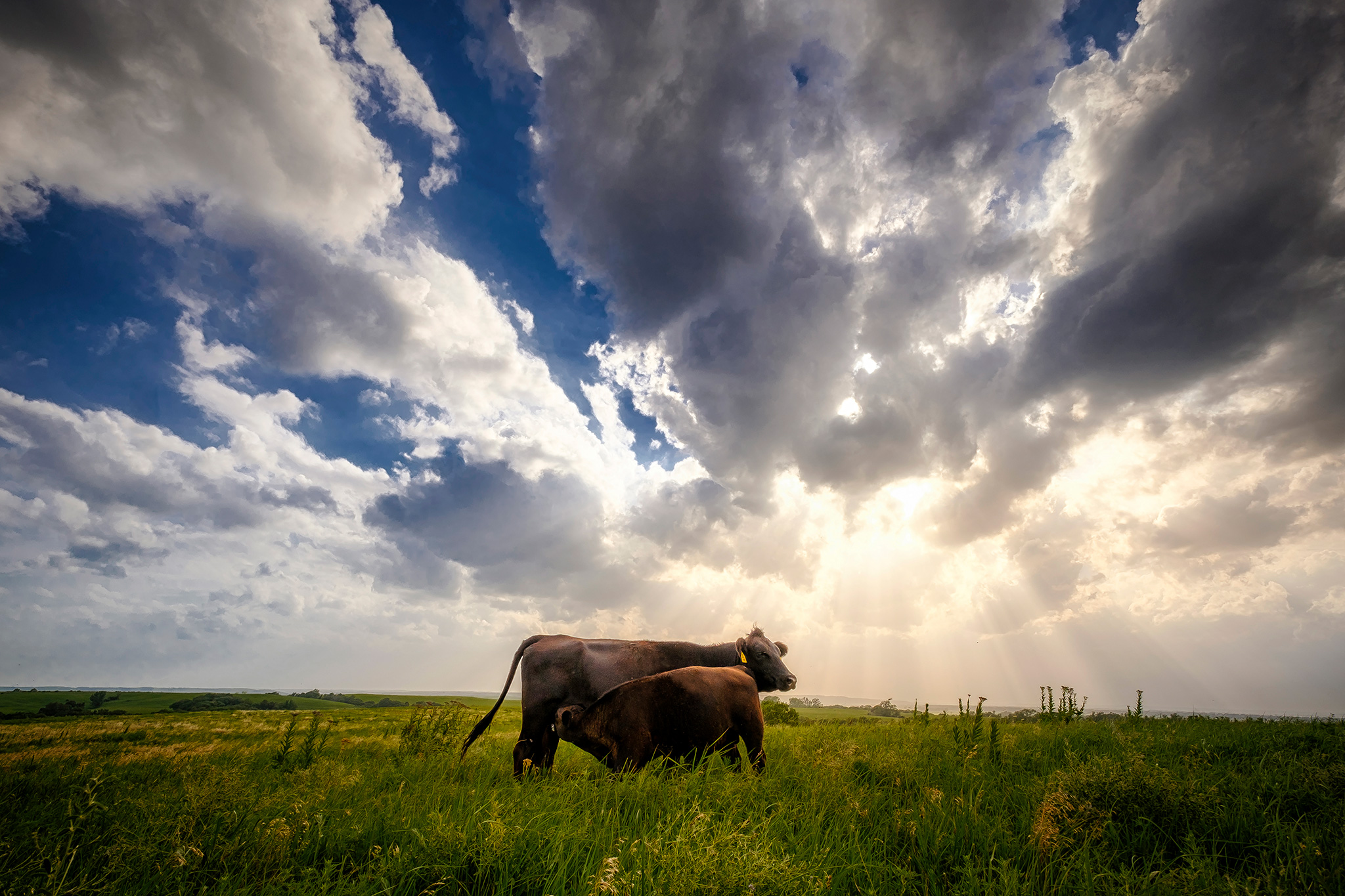 A Simmental calf nurses under a bath of sun rays.
An Illinois farmer loads seed into a hopper during planting season.
Under a rising sun. a rancher unloads bags of mineral supplements for his cattle.
A Flint Hills cowboy walking through a pasture in the Fall.